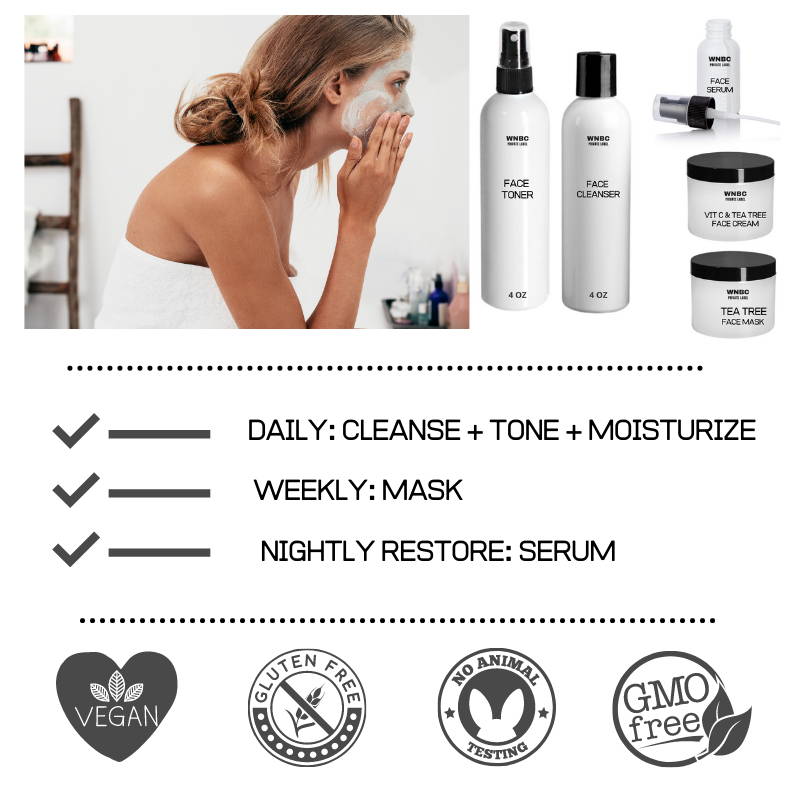 We have a little of everything!
Shop our more than 400 products - We are sure you will find that great product you are sure to LOVE!

We made it affordable - Compare our prices and you will see. But our QUALITY is superior. We did this for you!

We hand picked the ingredients that we feel work best for most skin types.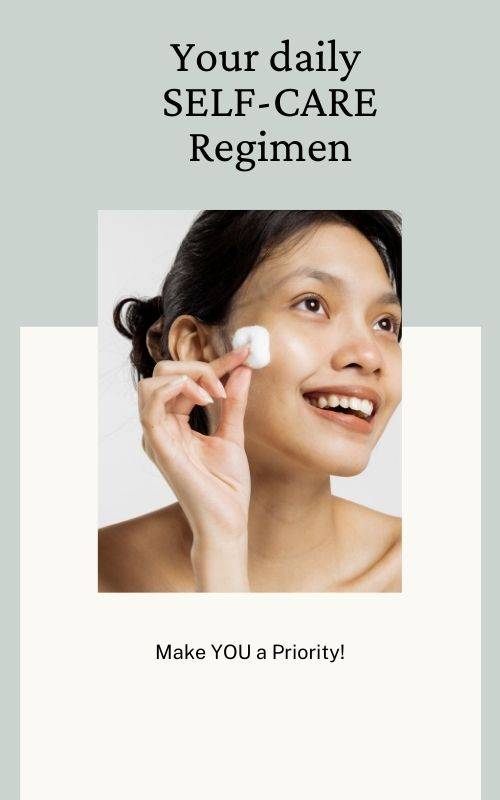 QUICK STEPs
TO BEAUTIFUL SKIN!
Wearing makeup is just a part of who you are not YOU! It is very important that as we BeauTiFy, that we take care of our basics. Proper skin maintenance is very important so be sure to do this morning and at night!!
About:
This is the perfect kit that works for acne prone skin. Perfect for Women, Tweens & Men. THE BULK KITS will not have labels on each bottle.
This kit contains
Daily Prevention - 4 Ounce Tea Tree Cleansers
Daily Balance - 4 Ounce Tea Tree Toners
Moisture Restoration - 2 Vitamin C & Tea Tree Moisturizer
Prevent Breakouts - 2 Ounce Tea Tree Face Mask
Dark Spots - 1 Ounce Kojic & Niacinamide Dark Spot Serum
*Note: Please see each product for ingredient listings.
Benefits:
Preventative
Restores
Corrects
Balances


Q&A:
Shelf life:12 Months
Is this product customizable? No

Can children use this product? Yes, as long as there are no allergies.

Drink plenty of water, and avoid greasy foods

Get plenty of rest! You look like how you take care of yourself

Change/launder your bed linen weekly & your hair covering

Cleanse your skin both at night & every morning

Apply a mask 2-3 times weekly
QUICK STEPs TO BEAUTIFUL SKIN!
READY TO HAVE BEAUTIFUL SKIN!
Choose your packge and save big on your order
These products are amazing and super affordable
I literally fell in love with this the first time I used it! My skin just fell in line. The scrub is my absolute FAVORITE. It scrubs my skin just right. My face feels so clean when finished. I know my clients are going to go nuts!"

This line was already amazing and not that you have added the mask it is the icing on the cake! Thank you
MORE GREAT PRODUCTS - CHECK THEM OUT!
Our amazing customers talk about WNBC over the world
Hang out with use on Instagram: https://www.instagram.com/wholesalenaturalbodycare/
www.wholesalenaturalbodycare.com
Email Customer Service at: customerservice@wnbcinc.com
10001 Pulaski Pike
Toney Al 35773
United States of America