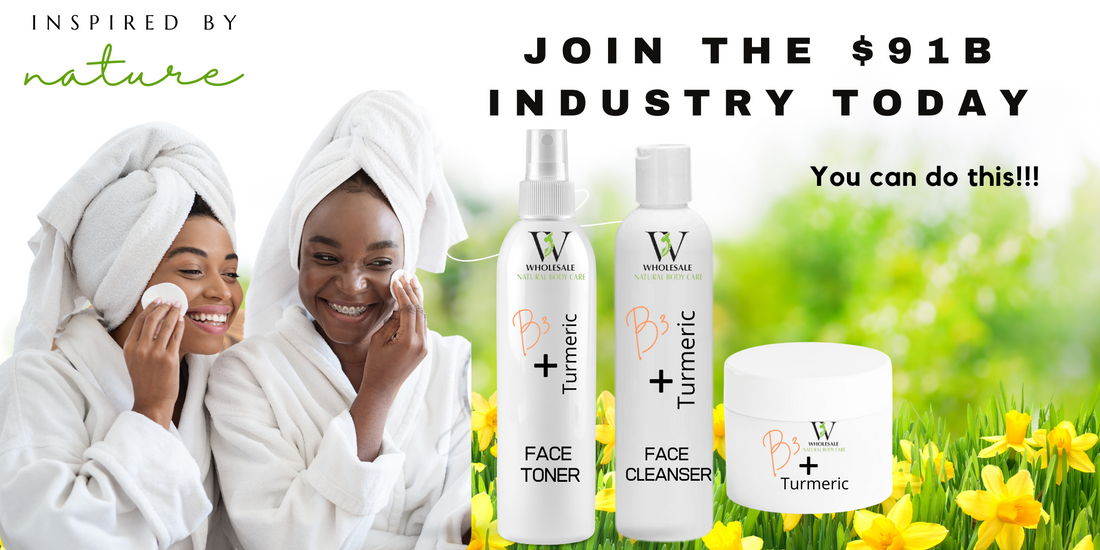 Projected Personal Care Income Will Hit A Staggering $91.4B
Revenue in the Beauty & Personal Care market is projected to reach a staggering US$91.41bn in 2023. This market has been growing for years.  Experts predict that it will continue to expand by 2.60% each year. Notably, this impressive growth is due to the demand for beauty products worldwide.
In recent years, there has been a surge in interest in natural and organic beauty products. Consumers are becoming more conscious of what they put on their skin. They are seeking products made from ingredients that are safe and effective. This trend has led to a rise in sales for companies selling natural and organic beauty and personal care products.
Additionally, the beauty industry has seen a rise in the popularity of self-care products. Products like skin, body, and aromatherapy products. People want to relax and unwind after a long day. These types of products offer a convenient and affordable way to do just that.
Social media plays a significant role in the growth of the beauty and personal care market. This has created a highly competitive market, with companies vying for the attention of social media influencers and their followers.
Additionally, the beauty and personal care market is projected to continue growing at an impressive rate in the coming years. With the increasing demand for natural and organic products, the industry is poised for continued success.
Now, you've been dreaming of starting your own business for years, but always finds an excuse to put it off? Maybe you have told yourself that you need more time, more money, or more experience? Or maybe you just feel overwhelmed by the thought of taking the first step.
Whatever your reasons for procrastinating, it's time to put them aside and take action. Starting your own business can be a daunting task, but the rewards are well worth the effort. Here are some tips to help you stop procrastinating and start your business today.
Here are some tips
1.    Set a deadline: Without a deadline, it's easy to keep putting things off. Set a realistic deadline for launching your business and work towards it.
2.    Break it down: Break it down into smaller, manageable tasks can make it more achievable. Create a checklist of everything you need to do and prioritize the most important tasks.
3.    Get support: Starting a business can be lonely, but it doesn't have to be. Find a mentor or join a networking group to get support and advice from others who have been there before.
4.    Start small: You don't have to start with a full-blown business plan and a huge investment. Start small, test your idea, and build from there.
5.    Embrace failure: Failure is a natural part of the entrepreneurial journey. Don't let fear of failure hold you back from pursuing your dreams. Why not, embrace failure as a learning opportunity and use it to make your business stronger.
6.    One of the most important things is to act. Stop making excuses and just do it. You'll never know what's possible unless you try.
Get the right mindset. Get going, you can turn your dreams into reality. Sy wait? Stop procrastinating and start your business today.
Finally, the projected revenue of US$91.41bn in the beauty and personal care market by 2023 is a testament to the growth potential of this industry. Businesses that are already operating in this market or those considering entering it should take advantage of this opportunity and invest in innovative products and services that cater to the evolving needs of consumers. With the right strategy and approach, businesses can tap into this massive market and reap the rewards.