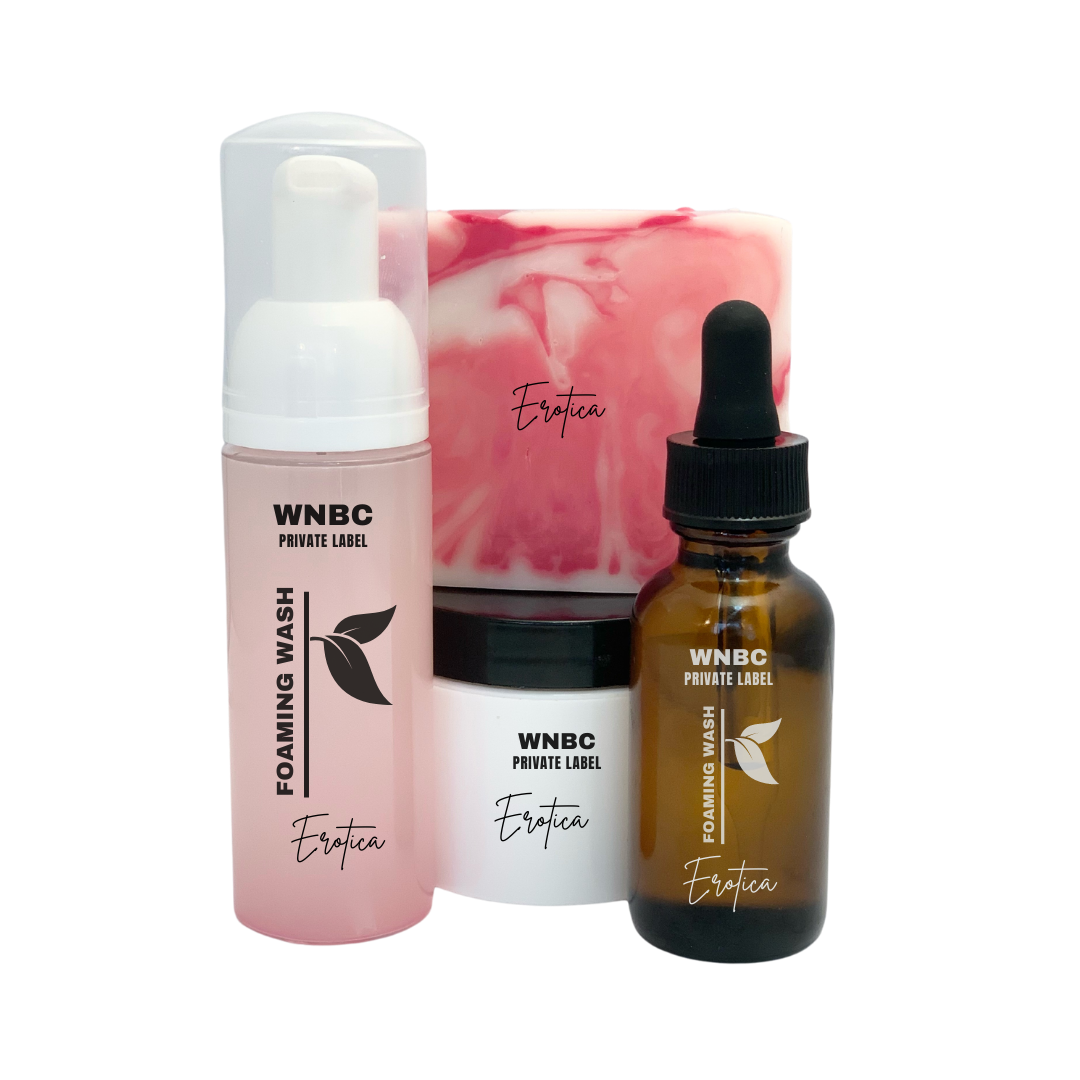 Vaginal dryness is not limited to just older women, although it is a common condition related to menopause. There are case studies to support that many women both older and younger experience vaginal dryness and discomfort.
There are equally as many woman with a sluggish libido or vaginal dryness that leads to pain with sex or avoidance. 
Using a natural food grade aid helps because it does two things to ease your confidence: 
Brings comfort in knowing that this product only contains ingredients that would be on our dinner table
Knowing that you may use them at any time and as needed
How to use these amazing products with ease:
The wash is designed to use for cleansing both your entire body and or the vagina. You may opt to use the soap as well. Use only a small amount and push the skin back around the clitoris (a small, sensitive, erectile part of the female genitals at the anterior end of the vulva) well. Do not push the soap up in to the vagina. Doing so changes the pH and causes imbalances. 
I have used over the counter vaginal lubricants before, but they have caused burning and then a dryness and pulling that was not comfortable. So I discontinued using those. Speaking with doctors about it always lead to them thinking I needed hormone replacement therapy which I have avoided because of known linkage to cancer. All I really needed was a natural aid that would allow me to have confidence and comfort. Using Erotica 
Ways to maximum your sexual experience - Start getting ready early in the day. After your morning cleansing apply the Erotica Yoni - Femme Ting-A-Ling Vulva Butter in the morning and again when you get home. Rubbing it on makes you sensitive and helps your sexual preparedness. Both you and your partner may use both the butter and the oil just before intercourse. 
Public Restrooms - Men who work in the public should be especially careful when using the restrooms. When sitting to take a poo men may allow their testicles to dangle in the toilet, exposing themselves to harmful germs. We recommend that men take precautions to be extra vigilant with themselves and wash more often or use the Male Freshening spray to help naturally fight germs. It's a simple spray on a tissue and wipe off after using the restroom.
Wash well - Having sex prior to taking a good bath may cause bacterial vaginal vaginosis or other problems that cause sexual delay. 
Now let's get ready - You will feel a tingling sensation. Less is more. Now that we have the "house keeping" out of the way let's create a ripe environment.
It's a family affair - Both men and women need to do their part too: Both women and men today may have very stressful days with the new normal as it relate to Covid and not many families have additional responsibilities.