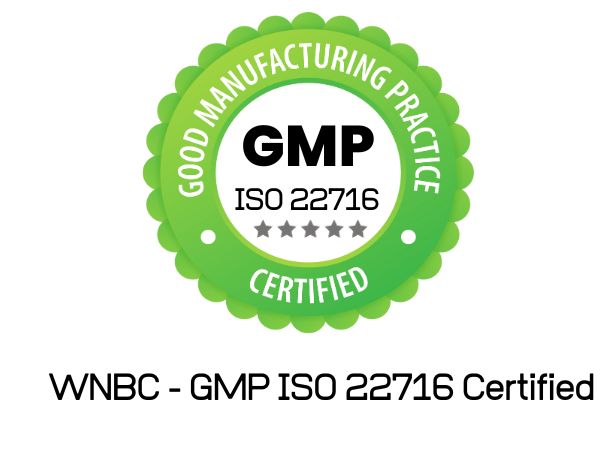 Retinol Face Cream - 1% Retinol
Sale price
$11.99 USD
Regular price
$11.00 USD
Unit price
per
Sale
Sold out
About:
Retinol Cream is known for it's skin regenerating properties. Retinol helps reduce the tell-tell signs of aging to include, fine lines, wrinkles and it also smoothing ability. 
Retinol improves skin texture and tones.  
Ingredients:
Re-formulated 10/24/22 (Niacinamide and Hyaluronic)
Ingredients: Organic Rose Absolute Floral Water, Aloe Barbadensis Leaf (Aloe Vera) Juice, Argania Spinosa (Argan) Kernel Oil, Emulsifying Wax NF, Stearic Acid, Glycerin, Beta-Glucan, Ascorbyl Palmitate (Vitamin C), Vitamin A (Retinol),
Niacinamide (Vitamin B3), Botanincal Hyaluronic Acid, Simmondsia chinensis (Jojoba) Seed Oil, Helianthus Annuus (Sunflower) Seed Oil, Persea Gratissima (Avocado) Oil,
Oryza Sativa (Rice) Bran Oil, D-Alpha Tocopherol (Pure Vitamin E) Oil, Organic Rose Absolute Essential Oil, Organic Rose Geranium Essential Oil, Daucus Carota Sativa (Carrot) Seed Oil, Rosa canina Fruit (Rosehip) Oil, Phenoxyethanol (1% Paraben Free Preservative), Ethyhexylglycerin.
Disclaimer: Use with SPF if used during the day and you are out in the sun. Best used nightly. 
Use: For best results, apply immediately after cleansing while skin is still damp. Be careful to avoid direct contact with eyes. Discontinue use if OVERLY sensitive. 
NO: Phthalates, Parabens, GMO, Gluten, or Animal Cruelty. Freshly LOVE-MADE in the Good Ole' USA
Q&A:
Shelf life:12 Months
Is this product customizable? No
Can children use this product? Yes, as long as there are no allergies.
Can I add to these products? Yes you can!

Our products are freshly made and may be customized by you to fit your brand. You may add Fragrances, Essential Oils, Extracts and additional fixed oils if you find that you need more. Each brand has various needs and our products are made so that you can make them uniquely yours.
How do I price my products?

Google is your friend. Search there for like products considering your demographics. Price your products based on what the market can bare and determine if your your brand is new or well established. Customers are willing to pay what a product is worth if your brand is well known. Price accordingly!
Are your Products Cruelty, Paraben, and Phthalate Free? Are they VEGAN?

95% of our products are vegan. The only exception is: Goatmilk Products and products that have beeswax in the. Beeswax is acceptable by the Vegan Community.

All our product are Cruelty, Paraben, and Phthalate Free
View full details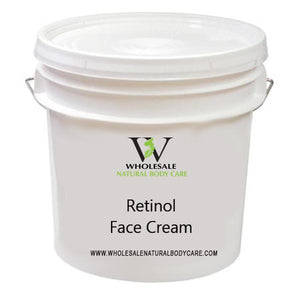 Retinol Face Cream - 1% Retinol
$11.99
Retinol
I and my clients love this Retinol so much! It's gentle on the skin unlike many!
Retinol Lover!
Love this retinol. It has smoothing and nourishing ingredients that help keep redness and dry skin away. If your new to retinol this is a great retinol to start with. We highly recommend it.
Gigi
super increible cream
that one thing I love I can add my item perfect and my client was happy
Love this stuff!!
This lotion is the best value in retinol anywhere on the planet! I can now feel free to cover most of my body, and in the last month I have seen an amazing transformation in skin quality in those areas that I have never been willing to treat before. Love this stuff!!
Aplus all the way!
First time ordering from this company and it won't be my last! Already put in 2 more orders. Just received the retinol cream today, was so excited to try it. As far as the cream itself, it soaks right in. Waiting for a few weeks to leave a review on how it works on my skin. As far as the company goes, they get 5 stars for excellent service and communications. Also the shipping is not a big RIP off ! They are very fair with their shipping costs. Thank you for Aplus service and products, Connie
FIVE STARS
Wonderful product! As advertised! My skin looks and feels so much better! Thank you!
Good Stuff
Great product!! Received quickly. I love the feel and smell of the moisturizer. It's just the right weight, has a light pleasant scent, and it absorbs quickly. You only need to use a very small amount. A pea size is an ample amount. After using this moisturizer a few days I'm very pleased with how my skin feels so soft and hydrated. I normally have to apply some moisture to my face several times per day due to dry places, but not since using Retinol Moisturizer. My skin feels smoother since using, and my makeup seems to hold better as a result. I will recommend this product to my friends.
Reviewed by The Cosmetic D.
I recommend this product
This is a "must have" moisturizer
The Retinol Rose Absolute Face Cream does everything for your skin! I noticed a distinct difference in the texture of my skin after using the product for 2 days. I use the moisturizer as part of my nightly routine after thoroughly cleaning my face. As stated on the bottle, use a very small amount. I like to apply it using short upward gentle presses into the skin. Small/fine lines have begun to fade and my skin has a beautiful healthy glow.
I have received many comments and inquiries from my friends and family wondering what I'm doing to look so happy and youthful. I have used many cosmetic products in the past, but I have never received results so quickly. Thanks to Retinol Rose Absolute Face Cream, I find that I need to use less foundation daily with the improved texture of my skin.
As I continued to receive miraculous results with the moisture cream on my face in such a short period, I began using it on my neck, décolletage and hands receiving the same smooth, supple and youthful benefits I experienced with my face. I highly recommend this moisturizer to everyone that wants to improve the health and youthful glow of their skin regardless of type.
-Cosmetics Diva
Good stuff!
Love this cream! My skin is soft and looks vibrant.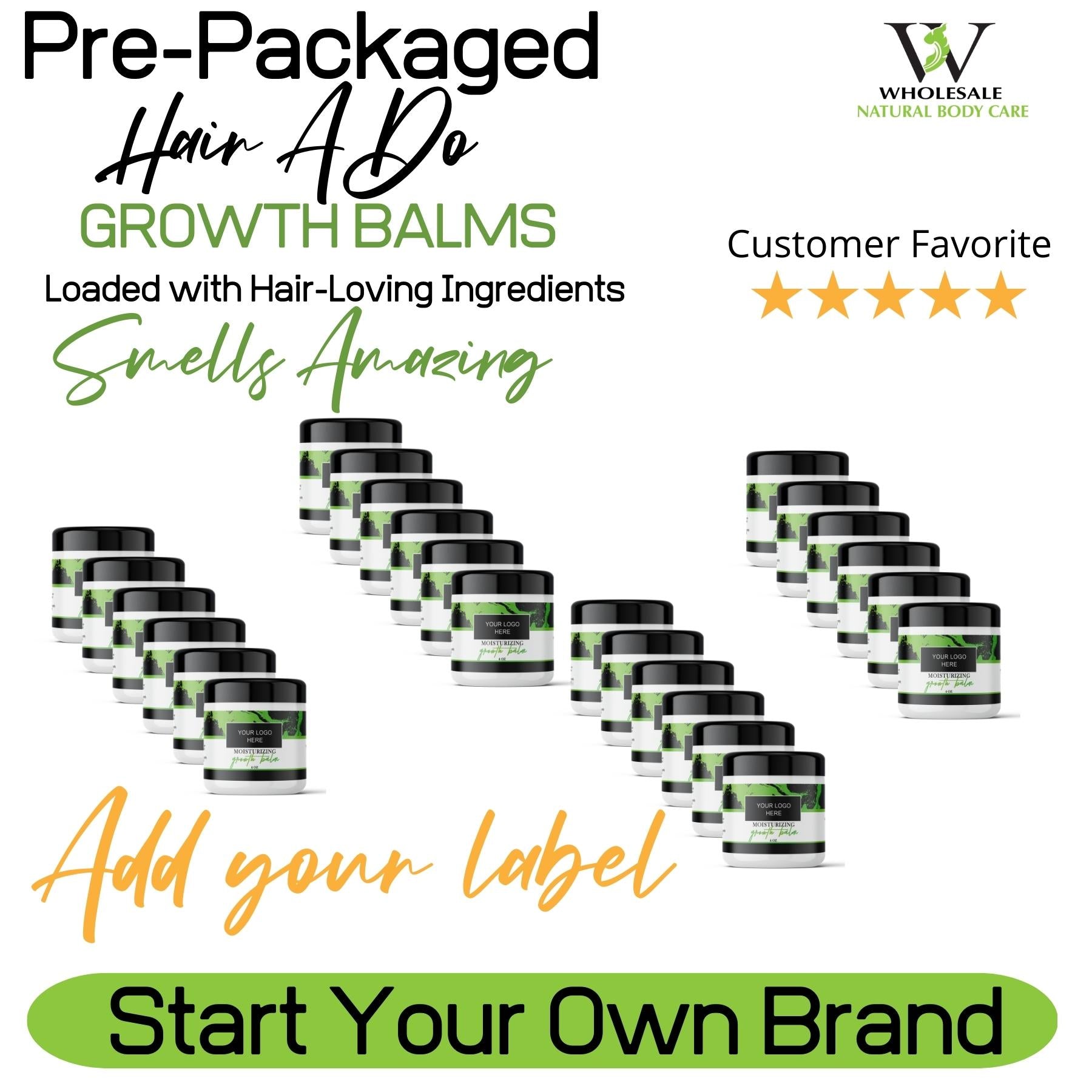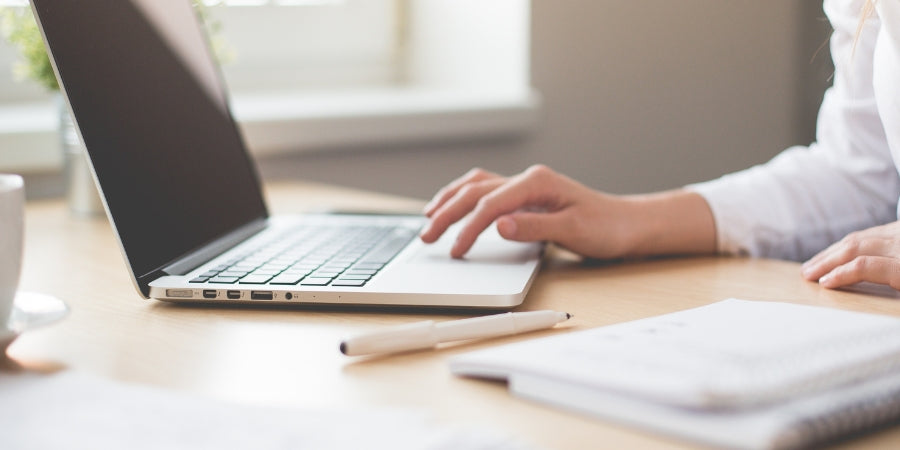 Pre-Packaged Option
For busy entrepreneurs, this option streamlines operations, saving you time and boosting productivity. Let us handle the work while you concentrate on marketing and selling your products!
Choosing a selection results in a full page refresh.
Opens in a new window.